Free & Impartial Advice!
Experienced in ISO Consult & Business Advice!
Your Quality is Our Mission
We Offer Management System Certifications & Auditing Services
Choose Us
Management System Certification
The ISO 9001 standard requirements are generic and are intended to be applicable to any type of organization, regardless of its type or size, or the products and services it provides. World first ISO standards which are most acceptable in the market globally.
ISO 9001:2015 Quality Management System (QMS) is internationally recognized as the world's leading quality management standard and has been implemented by over one million organizations in over 170 countries globally. ISO 9001 implemented, to its full potential, becomes an invaluable asset to your organization.
The purpose of the standard is to assist companies in meeting statutory and regulatory requirements relating to their product while achieving excellence in their customer service and delivery. The standard can be used throughout an organization to improve the performance or within a particular site, plant or department. 
What are ISO 9001:2015's seven key quality management principles?
Customer focus approach to product development and delivery

Quality leadership

Engagement with people

Process driven approach to quality standards

Continual improvement

Evidence-based decision making

Strong relationship management of customers, suppliers and regulators.
Benefits of ISO 9001:2015:
Become more cost efficient
Increased credibility and competitiveness
Lower costs and shorter cycle times through effective use of resources
Enhanced customer satisfaction and improved customer loyalty leading to repeat business
Increased revenue and market share obtained through flexible and fast responses to market opportunities
Integration and alignment of internal processes which will lead to increased productivity and results
Consistency in the delivery of your product or service
Improved communication, planning and administration processes.
ISO 14001 Environmental Management System (EMS) is a systematic framework to manage the immediate and long term environmental impacts of an organization's products, services and processes. By completing ISO 14001 certification your organization can assure stakeholders that your environmental management system meets international industry specific environmental standards.
Environmental regulations are getting stricter, and so is the law enforcement. Customers and shareholders increasingly demand that businesses diminish the environmental impact from their business, demonstrate what they do, and how they improve.
[An Environmental Management System helps your organization to be in control of and successfully manage the most significant environmental aspects, e.g. emissions, waste-handling, utilize natural resources, and energy-efficiency.
ISO 14001 ENVIRONMENTAL CERTIFICATION PROVIDES A FRAMEWORK FOR ENVIRONMENTAL MANAGEMENT BEST PRACTICE TO HELP ORGANIZATIONS:
Minimize their environmental footprint
Diminish the risk of pollution incidents
Provide operational improvements
Ensure compliance with relevant environmental legislation, and
Develop their business in a sustainable manner.
BENEFITS OF ISO 14001:2015
Identify cost savings with greater emphasis on resource, waste and energy management.
Develop corporate image and credibility.
Quantify, monitor and control the impact of operations on the environment, now and in the future.
Ensure legislative awareness and compliance.
Improve environmental performance of supply chain.
Protect the company, assets, shareholders and directors.
Potentially decrease public liability insurance costs for your organization.
Grow your access to business partners and potential customers.
Its Aims to Integrate the Organization's EMS Into The Core Organizational Strategy. The Key Changes In This Standard Are:
A greater commitment from leadership.
An increased alignment with strategic direction.
Greater protection for the environment, with a focus on proactive initiatives.
More effective communication, driven through a communications strategy.
Life-cycle thinking, considering each stage of a product or service, from development to end-of-life.
The environmental management system ISO 14001 (EMS) is rapidly being adopted by many organizations, across a wide range of industry sectors.
Reduced energy consumption due to conservation
Reduced taxes by using renewable energy
Reduced cases of polluting spills
Reduced waste management costs
Identification of Significant Environmental Risks
Prevention of litigation
Green Brand Image
Efficient supplier interaction
More trusted public image
ISO 45001:2018 Occupational Health and Safety Management Certification is an international standard that provides a framework to identify, control and decrease the risks associated with health and safety within the workplace. Implementing the standard will send a clear signal to your stakeholders that you view employee's health and safety as a priority within your organization.
An increasing number of organizations are completing ISO 45001 certification as employers are under increasing pressure to ensure that a rigorous health and safety policy is in place which protects employees against possible occupational risks and reduces the likelihood of accidents in the workplace. By planning ahead an organization can also identify health and safety risks and conform to health and safety legislation.
BENEFITS OF ISO 45001:2018
Improves corporate image and credibility among stakeholders, regulators, customers, prospective clients and the public.
Adoption of international best practice in relation to risk management Ensures health and well-being of employees, sub-contractors and the public.
Minimization of liability of employers through adoption of proactive rather than reactive controls.
Ensures legislative awareness and compliance.
Reduces accident and incident rates by reducing or eliminating workplace hazards.
Improves the incident investigation process.
Increases employee motivation through the provision of a safer workplace and participation process.
Focus on increasing profitability, and competitiveness and also motivate the employees
Flexibility for documented information
Lower injury costs, reduce absenteeism
Better process control leading to improved results
Improved customer satisfaction, image and reputation
Improved confidence in operations and shareholder confidence
Reduced Liability Claims and risk of accidents
Reduced costs due to less incidences
Greater credibility
Reduced insurance premiums
International Organization for Standardization (ISO) published the new standard – Food Safety Management Systems – Requirements for any organization in the food chain.
There has been a continuous increase in consumer demand for safe food. This has led to the development of various foods safety standards. The growing number of national standards has led to confusion. Consequently, there is a need for international harmonization and ISO aims to meet this need with ISO 22000:2018
The standard is complimentary to ISO9001, in that ISO 22000 addresses specifically the issues relating to food safety and uses an approach that can be integrated with that of ISO 9001. ISO 22000 is not a replacement for ISO 9001, however businesses in the food sector may see it as having greater commercial importance to their business than ISO 9001, particularly as there is increasing pressure on the food industry to demonstrate that it is effectively managing food safety, following the highly publicized food scares around the world.
ISO 22000:2018stands for food safety management system. It is a prevention-based food safety system that identifies and prevents microbial, chemical and other hazards in the food based industry.
It is applicable to all organizations, regardless of size, which are involved in any aspect of the food chain and want to implement systems that consistently provide safe products. The means of meeting any requirements of this International Standard can be accomplished through the use of internal and/or external resources.
This International Standard ISO 22000 certification specifies requirements to enable an organization to plan, implement, operate, maintain and update a food safety management system aimed at providing products that, according to their intended use, are safe for the Consumer.
BENEFITS OF ISO 22000:2018
An auditable standard with clear requirements which provides a framework for third-party certification.
The structure aligns with the management system clauses of ISO 9001 and ISO 14001.
Enables communication about hazards with partners in the supply chain
System approach, rather than product approach.
Applicable to all organizations in the global food supply chain.
Systematic management of prerequisite programs.
Increased due diligence.
Dynamic communication on food safety issues with suppliers, customers, regulators and other interested parties signifies that it is a truly global international standard.
Provides potential for harmonization of national standards.
Covers the majority of the requirements of the current retailer food safety standards.
Complies with the Codex HACCP principles.
Provides communication of HACCP concepts internationally
ISO 27001 is the international standard which is recognized globally for managing risks to the security of information you hold. Certification to ISO 27001 allows you to prove to your clients and other stakeholders that you are managing the security of your information. ISO 27001:2013 (the current version of ISO 27001) provides a set of standardized requirements for an Information Security Management System (ISMS). The standard adopts a process based approach for establishing, implementing, operating, monitoring, maintaining, and improving your ISMS.
ISO/IEC 27001, part of the growing ISO/IEC 27000 family of standards, is an Information Security Management System (ISMS) standard published in October 2013 by the International Organization for Standardization (ISO) and the International Electro technical Commission (IEC). Its full name is ISO/IEC 27001:2013 – Information technology — Security techniques — Information security management systems — Requirements but it is commonly known as "ISO 27001".
ISO/IEC 27001 formally specifies a management system that is intended to bring information security under explicit management control. Being a formal specification means that it mandates specific requirements. Organizations that claim to have adopted ISO/IEC 27001 can therefore be formally audited and certified compliant with the standard.
BENEFITS OF ISO 27001:2013
Protecting your organization's information is critical for the successful management and smooth operation of your organization. Achieving ISO 27001 will aid your organization in managing and protecting your valuable data and information assets.
By achieving certification to ISO 27001 your organization will be able to reap numerous and consistent benefits including:
Keeps confidential information secure.
Provides customers and stakeholders with confidence in how you manage risk.
Allows for secure exchange of information.
Helps you to comply with other regulations (e.g. SOX).
Provide you with a competitive advantage.
Enhanced customer satisfaction that improves client retention.
Consistency in the delivery of your service or product.
Manages and minimizes risk exposure.
Builds a culture of security.
Protects the company, assets, shareholders and directors.
ISO 50001:2018
The 2018 version of ISO 50001 was released on 21 August 2018. With this release, ISO 50001:2011 will be withdrawn. The transition deadline is confirmed by the International Accreditation Forum (IAF) to be three years from the publication date. To keep a certificate valid after this deadline, companies need to make sure their certificate is transitioned during the 3-year period.
It is also proposed to be in line with ISO 9001 and ISO 14001 standards that address quality management and environmental management issues. Also, it will have the common elements of ISO's management standards like the continual improvement vide Plan-Do-Check-Act method adopted in the earlier ISO Management standards.
Its implementation is expected to address what the organization does to effectively manage energy resources and performance that is relevant to global standards.
Advantages of ISO 50001:
Measuring, reporting, benchmarking energy use improvements
Enhanced marketing capabilities. Make your business stand out.
ISO 50001 is the most robust energy management system, enabling organizations continual improvements on energy performance
Create transparency in the management of energy resources.
Evaluate the improvements in implementation of energy efficient technologies
Organizations can ensure compliance with legal and regulatory requirements
Promoting a framework for efficient use of energy in the organization.
Helping organizations make a better use of their energy assets.
System Compatibility; It can be integrated with existing management systems
Ensure best practice energy management systems are in place
Helping in procurement practices for energy using equipment and systems
ISO 13485 is a stand-alone QMS standard, derived from the internationally recognized and accepted ISO 9000 quality management standard series. ISO 13485 adapts the ISO 9000 process-based model for a regulated medical device manufacturing environment. While ISO 13485 is based on the ISO 9001 process model concepts of Plan, Do, Check, Act, it is designed for regulatory compliance. Thus it is more prescriptive in nature and requires a more thoroughly documented quality management system. ISO 13485 was written to support medical device manufacturers in designing quality management systems that establish and maintain the effectiveness of their processes. It ensures the consistent design, development, production, installation, and delivery of medical devices that are safe for their intended purpose. A medical device organization can implement to help demonstrate compliance to laws and regulations of the medical device industry. Adopting ISO 13485 provides a practical foundation for manufacturers to address the regulations and responsibilities as well as demonstrating a commitment to the safety and quality of medical devices. The regulatory requirements are intended to ensure that manufacturers consistently design, produce, and place onto the market, medical devices that are safe and fit for their intended purpose.
ISO 13485 was written to support medical device manufacturers in designing quality management systems that establish and maintain the effectiveness of their processes. It ensures the consistent design, development, production, installation, and delivery of medical devices that are safe for their intended purpose.
BENEFITS OF ISO 13485:2016
Whether you are looking to operate internationally or expand locally, ISO 13485 Certification can help you improve overall performance, eliminate uncertainty, and widen market opportunities. Companies with this certification communicate a commitment to quality to both customers and regulators.
Increase access to more markets worldwide with certification.
Outline how to review and improve processes across your organization.
Increase efficiency, cut costs and monitor supply chain performance.
Demonstrate that you produce safer and more effective medical devices.
Meet regulatory requirements and customer expectations.
BY BECOMING CERTIFIED IN THE ISO 13485 STANDARD YOUR COMPANY WILL:
Increase the probability of making safe and effective medical devices
Meet regulatory requirements
Meet customer expectations
Help monitor the effectiveness of the supply chain
Enter any major market around the world with one audit.
Improved Risk Management and Design Controls to assist customers in the development and improvement of their products.
Improved efficiency in assisting customers obtains market clearance and approval to meet aggressive sales and marketing goals.
Ensure compliance with the requirements of the standard and more.
ISO/IEC 20000 is an Information Technology Service Management (ITSM) the first World Wide International standard for IT service management. It was developed in 2005, by ISO/IEC JTC1 SC7 and revised in 2011. It is based on and intended to supersede the earlier BS 15000 that was developed by BSI Group. Formally: ISO/IEC 20000-1:2018 ('part 1') includes the design, transition, delivery and improvement of services that fulfill service requirements and provide value for both the customer and the service provider. This standard requires an integrated process approach when the service provider plans, establishes, implements, operates, monitors, review, maintains and improves a Service Management System (SMS).
This is an international IT standard that allows companies to demonstrate excellence and prove best practice in IT management. The standard ensures companies can achieve evidence-based benchmarks to continuously improve their delivery of IT services. The adoption of this standard has grown quite rapidly in the international arena of IT service providers and it has become a competitive differentiator for delivery of IT services. It is aligned with and complementary to the process approach defined within ITIL from the Office of Government Commerce (OGC).
BENEFITS OF ITSM:
Provides assurance to interested party and clients for the management of IT services.
Provides a process for Information Technology Governance.
Provides the organization a world-class platform to execute IT services.
Helps align and integrate the IT Services with the overall business strategy.
Increase in overall organizational efficiency and operational performance.
Market differentiation due to positive influence on company prestige.
Increases vendor status of your organization.
Minimizes internal and external risks to service continuity.
Brings your organization to compliance with legal, regulatory, and statutory requirements – attain ISO 20000 certification compliance.
ISO 21001:2018 specifies requirements for a management system for educational organizations (EOMS) when such an organization:
Needs to demonstrate its ability to support the acquisition and development of competence through teaching, learning or research
Aims to enhance satisfaction of learners, other beneficiaries and staff through the effective application of its EOMS, including processes for improvement of the system and assurance of conformity to the requirements of learners and other beneficiaries.
All requirements of ISO 21001:2018 are generic and intended to be applicable to any organization that uses a curriculum to support the development of competence through teaching, learning or research, regardless of the type, size or method of delivery.
ISO 21001:2018 can be applied to educational organizations within larger organizations whose core business is not education, such as professional training departments.
ISO 21001:2018 does not apply to organizations that only produce or manufacture educational products.
BENEFITS OF ISO 21001:2018
ISO 21001:2018 identifies numerous key benefits of enacting an EOMS. Some highlights include the better alignment of objectives and activities with policy, more personalized learning, increased credibility of the organization, widened participation of interested parties, harmonization of a plethora of standards within an international framework, and stimulation of excellence and innovation. Much like any good education, the results of ISO 21001:2018 may not be felt instantly. However, over time—once educational providers have successfully aligned their activities with their mission and vision under its guidance—learners, the education sector, and the economy as a whole can benefit immensely.
This standard specifies requirements for learning services outside formal education, including all types of life-long learning (e.g. vocational training and in-company training, either outsourced or in-house). These include any learning services provided by a learning service provider (LSP) that are addressed to learners themselves, as well as to sponsors who are acquiring the services on behalf of the learners. The key features of these kinds of services are that the goals of learning are defined and the services are evaluated, and that they involve interaction with the learner. The learning can be face-to-face, mediated by technology, or a blend of both.
In cases where the learning service provider is part of an organization that delivers products (i.e. goods and services) in addition to learning services, This standard only applies to learning services.
This standard is not aimed at schools, colleges and universities providing learning services as part of a formal education system, but it can be useful to them as a tool for reflection and self-evaluation.
Advantages of ISO 29993: –
Align various elements of learning services, including advertising, information provided to learners, needs analysis, design, assessment and evaluation, for the purpose of improving the effectiveness, efficiency and transparency of learning services.
Enhance the credibility of learning services.
Provide a model for improving learning services that can be shared within an organization.
Provide an internationally recognized instrument that demonstrates the reliability and quality of learning services.
Structure
This standard consists of 14 clauses are as follows:
Introduction & Scope
References
Terms & Condition
The general information provided by the LSP
Proposal development
Information provided prior to acquisition of the learning service
Needs Analysis
Design of the learning service
Information about the learning service for enrolled learners or their sponsors
Service Delivery
Facilitators
Assessment of learning
Monitoring and evaluation of the learning service
Invoicing
Experienced
Product Certification
CE Marking is the symbol as shown on the top of this page. The letters "CE" are the abbreviation of French phrase "Conformité Européene" which literally means "European Conformity". The term initially used was "EC Mark" and it was officially replaced by "CE Marking" in the Directive 93/68/EEC in 1993. "CE Marking" is now used in all EU official documents.
"CE Mark" is also in use, but it is NOT the official term. For instance, in the Directive 2007/47/EC, of 5 September 2007, amending the directives 90/385/EEC, 93/42/EEC & 98/8/EC, the term CE Marking appears 9 times whereas CE Mark appears nowhere in the entire 35-page document.
CE Marking on a product is a manufacturer's declaration that the product complies with the essential requirements of the relevant European health, safety and environmental protection legislation, in practice by many of the so-called Product Directives.*
*Product Directives contains the "essential requirements" and/or "performance levels" and "Harmonized Standards" to which the products must conform. Harmonized Standards are the technical specifications (European Standards or Harmonization Documents) which are established by several European standards agencies (CEN, CENELEC, etc).
Paramount Quality Certification is not a notified body to provide CE certification. PQC only provides the compliance certification which can be seen only on company website.
CEN stands for European Committee for Standardization.
CENELEC stands for European Committee for Electrotechnical Standardization.
CE Marking on a product indicates to governmental officials that the product may be legally placed on the market in their country.
CE Marking on a product ensures the free movement of the product within the EFTA & European Union (EU) single market (including totally 30 EEA* countries), and
CE Marking on a product permits the withdrawal of the non-conforming products by EEA customs and enforcement/vigilance authorities.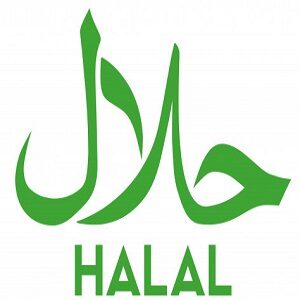 Halal is a term from Quran that means "permitted" or "lawful". Therefore, in relation to food, Halal is used for food and other consumables that are permissible for consumption and used by Muslims, based on the Islamic law, the Shariah. Halal promotes cleanliness in all aspects of a person and halal foods ensure that food consumed by a person in their daily lives is clean, hygienic and not detrimental to their health or well-being. Having a halal certification ensures that the food product is deemed safe for consumption and with rising awareness about Halal foods, more and more businesses are seeking Halal Certification for their products, premises, restaurants, etc., In this article, we look at the procedure for obtaining Halal Certification in India.
Halal Certification
Halal India Private Limited
Halal Certification Services India Private Limited
Jamiat Ulama-E-Maharashtra – a State unit of Jamiat Ulama-E-Hind
Jamiat Ulama-i-Hind Halal Trust
Businesses wishing to obtain Halal certification in India can approach any of the above Certification Bodies for obtaining Halal certification. While providing Halal certification, a competent authority audits and ensures that the business:
Neither is nor consist of or contains any part or matter of an animal that a Muslim is prohibited by Shariah to consume or that has not been slaughtered in accordance with Shariah.
Does not contain anything which is considered to be impure according to Shariah.
Has not been prepared, processed or manufactured using instrument that was not free from anything impure according to Shariah; and
Has not in the course of preparation, processing or storage been in contact with or close proximity to any food that fails to satisfy paragraph (a) (b) or (c) or anything that is considered to be impure according to Hukum Shariah.
Paramount Quality Certification is not accredited from HALAL to provide HALAL certification. PQC only provides the compliance certification which can be seen only on company website.
Types of Halal Certification
Based on the nature of the business, the type of Halal certification varies. Most frequently, Halal certification is obtained for places like restaurants, hotels, slaughtering houses, packaging and labeling materials to ensure they are suitable to be visited / used by Muslim consumers. However, Halal certification is not limited to only food produce. Non-alcohol beverage, raw materials needed in food processing, pharmaceutical and health care products, traditional herbal products, cosmetics and personal care products, cleaning products and daily consumable products can also obtain Halal Certificate. Therefore, Halal Certification can usually be obtained from Halal Certification Bodies – broadly under the following schemes:
Food, Beverage and Catering Scheme
Restaurant Scheme
Industrial Scheme
Abattoir Scheme
Warehouse or Storage Scheme
Product Endorsement Scheme
BIFMA's level is the multi-attribute sustainability standard and third-party certification program for the commercial furniture industry. BIFMA developed level to deliver an open and holistic means of evaluating and communicating the environmental and social impacts of furniture products in the built environment. Taking into account a company's social actions, energy usage, material selection, human and ecosystem health, along with numerous other impacts, level addresses how a product is sustainable from multiple perspectives.
ABOUT BIFMA
BIFMA is a not-for-profit trade association for business and institutional furniture manufacturers. Since 1973, BIFMA's role has been to sponsor the development and refining of current and future standards, educate on their importance and application, and translate their necessary complexity into more easily understood and implemented formats. We also monitor the state of the industry, serve as a forum for member cooperation and collaboration, interact with international counterparts, and advocate for regulatory conditions that foster value and innovation.
Paramount Quality Certification is not accredited / membership from BIFMA body to provide BIFMA certification. PQC only provides the compliance certification which can be seen only on company website.
BIFMA Compliance Product Safety and Performance Standards and Guidelines
BIFMA PC-2018 – BIFMA Product Conformance Requirements
ANSI/BIFMA X5.1 Office Seating
ANSI/BIFMA X5.4 Lounge and Public Seating
ANSI/BIFMA X6.4 Occasional-Use Seating
ANSI/BIFMA X5.5 Desk Products
ANSI/BIFMA X5.6 Panel Systems
ANSI/BIFMA X5.9 Storage
ANSI/BIFMA X5.11 Large Occupant Office Seating
ANSI/BIFMA X6.1 Educational Seating
ANSI/SOHO S6.5 Small Office/Home Office
ANSI/BIFMA M7.1 Standard Test Method for Determining VOC Emissions
ANSI/BIFMA X7.1 Standard for Formaldehyde and TVOC Emissions
ANSI/BIFMA e3 Furniture Sustainability Standard
BIFMA HCF 8.1 – Healthcare Furniture Design – Guidelines for Cleanability
BIFMA G1 – 2013 Ergonomics Guideline for Furniture
BIFMA Color – 2005 Color Measurement
BIFMA PCR for Office Furniture Workspace Products: UNCPC3814
BIFMA PCR for Seating: UNCPC 3811
BIFMA PCR for Storage: UNCPC 3812
BIFMA PD-1-2017 Mechanical Test Standards-Compiled Definitions
BIFMA Sustainability Guidelines for Office Furniture – 2005
BIFMA Tex4.1 – 2005 Woven Textile Characteristics
Hazard Analysis and Critical Control Points (HACCP) is a management system used in the food industry and this chapter describes basic HACCP principles along with a few details from the more recent Hazard Analysis and Risk-Based Preventive Controls system variation. The US Food and Drug administration created four food-specific websites describing important details for diary, juice, retail/food service, and seafood HACCP programs. These programs and efforts to teach how to control food risks will be discussed, including alleged violations of HACCP regulations, which are illustrated in food-related Warning Letters and publications citing needs for improved HACCP execution. Topics include information on hazards associated with juice and seafood, pest control, and drug residues in dairy products
Paramount Quality Certification is not accredited from HACCP Board to provide HACCP certification. PQC only provides the compliance certification which can be seen only on company website.
BENEFITS OF HACCP
Although the main goal of HACCP is food protection, there are other benefits acquired through HACCP implementation, such as:
Increase customer and consumer confidence
Provides market protection
reduce costs through reduction of product losses and rework
reduce risks of recalls and product withdrawals thus reducing costs associated with insurance and business liability protection
increase focus and ownership of food safety
simplify inspections primarily because of record keeping and documentation
Provide consistent quality product
Demonstrates conformance to the product requirements and regulations
A maturity level is a well-defined evolutionary plateau toward achieving a mature software process. Each maturity level provides a layer in the foundation for continuous process improvement.
In CMMI models with a staged representation, there are five maturity levels designated by the numbers 1 through 5
Initial
Managed
Defined
Quantitatively Managed
Optimizing
Maturity Level Details:
Maturity levels consist of a predefined set of process areas. The maturity levels are measured by the achievement of the specific and generic goals that apply to each predefined set of process areas. The following sections describe the characteristics of each maturity level in detail.
Maturity Level 1 – Initial
At maturity level 1, processes are usually ad hoc and chaotic. The organization usually does not provide a stable environment. Success in these organizations depends on the competence and heroics of the people in the organization and not on the use of proven processes.
Maturity level 1 organizations often produce products and services that work; however, they frequently exceed the budget and schedule of their projects.
Maturity level 1 organizations are characterized by a tendency to over commit, abandon processes in the time of crisis, and not be able to repeat their past successes.
Maturity Level 2 – Managed
At maturity level 2, an organization has achieved all the specific and generic goals of the maturity level 2 process areas. In other words, the projects of the organization have ensured that requirements are managed and that processes are planned, performed, measured, and controlled.
The process discipline reflected by maturity level 2 helps to ensure that existing practices are retained during times of stress. When these practices are in place, projects are performed and managed according to their documented plans.
At maturity level 2, requirements, processes, work products, and services are managed. The status of the work products and the delivery of services are visible to management at defined points.
Commitments are established among relevant stakeholders and are revised as needed. Work products are reviewed with stakeholders and are controlled
The work products and services satisfy their specified requirements, standards, and objectives.
Maturity Level 3 – Defined
At maturity level 3, an organization has achieved all the specific and generic goals of the process areas assigned to maturity levels 2 and 3.
At maturity level 3, processes are well characterized and understood, and are described in standards, procedures, tools, and methods.
A critical distinction between maturity level 2 and maturity level 3 is the scope of standards, process descriptions, and procedures. At maturity level 2, the standards, process descriptions, and procedures may be quite different in each specific instance of the process (for example, on a particular project). At maturity level 3, the standards, process descriptions, and procedures for a project are tailored from the organization's set of standard processes to suit a particular project or organizational unit. The organization's set of standard processes includes the processes addressed at maturity level 2 and maturity level 3. As a result, the processes that are performed across the organization are consistent except for the differences allowed by the tailoring guidelines.
Another critical distinction is that at maturity level 3, processes are typically described in more detail and more rigorously than at maturity level 2. At maturity level 3, processes are managed more proactively using an understanding of the interrelationships of the process activities and detailed measures of the process, its work products, and its services.
Maturity Level 4 – Quantitatively Managed
At maturity level 4, an organization has achieved all the specific goals of the process areas assigned to maturity levels 2, 3, and 4 and the generic goals assigned to maturity levels 2 and 3.
At maturity level 4 Subprocesses are selected that significantly contribute to overall process performance. These selected subprocesses are controlled using statistical and other quantitative techniques.
Quantitative objectives for quality and process performance are established and used as criteria in managing processes. Quantitative objectives are based on the needs of the customer, end users, organization, and process implementers. Quality and process performance are understood in statistical terms and are managed throughout the life of the processes.
For these processes, detailed measures of process performance are collected and statistically analyzed. Special causes of process variation are identified and, where appropriate, the sources of special causes are corrected to prevent future occurrences.
Quality and process performance measures are incorporated into the organizations measurement repository to support fact-based decision making in the future.
A critical distinction between maturity level 3 and maturity level 4 is the predictability of process performance. At maturity level 4, the performance of processes is controlled using statistical and other quantitative techniques, and is quantitatively predictable. At maturity level 3, processes are only qualitatively predictable.
Maturity Level 5 – Optimizing
At maturity level 5, an organization has achieved all the specific goals of the process areas assigned to maturity levels 2, 3, 4, and 5 and the generic goals assigned to maturity levels 2 and 3.
Processes are continually improved based on a quantitative understanding of the common causes of variation inherent in processes.
Maturity level 5 focuses on continually improving process performance through both incremental and innovative technological improvements.
Quantitative process-improvement objectives for the organization are established, continually revised to reflect changing business objectives, and used as criteria in managing process improvement.
The effects of deployed process improvements are measured and evaluated against the quantitative process-improvement objectives. Both the defined processes and the organization's set of standard processes are targets of measurable improvement activities.
Optimizing processes that are agile and innovative depends on the participation of an empowered workforce aligned with the business values and objectives of the organization. The organization's ability to rapidly respond to changes and opportunities is enhanced by finding ways to accelerate and share learning. Improvement of the processes is inherently part of everybody's role, resulting in a cycle of continual improvement.
A critical distinction between maturity level 4 and maturity level 5 is the type of process variation addressed. At maturity level 4, processes are concerned with addressing special causes of process variation and providing statistical predictability of the results. Though processes may produce predictable results, the results may be insufficient to achieve the established objectives. At maturity level 5, processes are concerned with addressing common causes of process variation and changing the process (that is, shifting the mean of the process performance) to improve process performance (while maintaining statistical predictability) to achieve the established quantitative process-improvement objectives.
Paramount Quality Certification is not accredited from CMMI institute to provide CMMI Appraisal. PQC only provides the CMMI compliance certification which can be seen only on company website; not on listed on CMMI Pars portal.
Maturity Levels Should Not be Skipped:
Each maturity level provides a necessary foundation for effective implementation of processes at the next level.
Higher level processes have less chance of success without the discipline provided by lower levels.
The effect of innovation can be obscured in a noisy process.
Higher maturity level processes may be performed by organizations at lower maturity levels, with the risk of not being consistently applied in a crisis.
GMP Compliance:
Good manufacturing practice (GMP) is a concept that ensures products are consistently produced and controlled according to quality standards. It is designed to minimize the risks to the patient involved in any pharmaceutical production.
GMP constitutes the license to operate in pharmaceutical manufacturing, and is a core condition worldwide. However, rules and interpretations differ from country to country and change frequently. Therefore, having fully trained experts at hand to help with the implementation of these rules is very important.
Paramount Quality Certification is not accredited from state or central to provide GMP certification. PQC only provides the compliance certification which can be seen only on company website.
Benefits of GMP
Costs reduced and resources saved.
Evidence of safe and efficient food handling.
Compliance with legal requirements and building customer trust.
Ability to trade internationally.
Food culture within your company.
This certification is meant for experienced professionals who are already a part of laboratory testing and compliance and are aware of the GLP regulations applicable in their line of work. To enable the participant, clear the qualifying exam for obtaining the certification, the institute will be offering proper study resources.
This certification is aimed at improving the conceptual knowledge of the participant for Good Laboratory Practice and resolving any dilemmas that a working professional may face regarding the application of GLP guidelines at his workplace. Successful performance in this exam implies that the participant has in-depth knowledge and clear understanding of guidelines and regulations. The study material has been carefully designed to introduce the attendee to various aspects and basics of GLP, its need and benefits in assuring quality production.
GLP has become an indispensable and integral part of any research lab. Be it medicines, cosmetics, biotechnology products, food supplements, new medical devices or any other healthcare related consumable product. Everything emerging in the market has to witness its first day in a laboratory surrounded by professional and skilled laboratory technicians. As part of their responsibility, scientists have conventionally adopted good laboratory practices directed at ensuring the quality of their data
What is Kosher?
Kosher is another term for kashrut, or Jewish dietary law.
Kosher foods are prepared following strict kashrut guidelines, which can vary in different Jewish communities, but have the same basic rules. Jewish dietary laws were established in the Old Testament of the Bible, with additional rabbinical decrees handed down through generations.
Consumption of certain animals is prohibited, and the separation of dairy and meat is required. Preparation and processing equipment and facilities must be cleaned and sanitized between products. Blood products are not allowed.
Foods are not allowed to co-mingle, so surfaces and utensils must be thoroughly washed and sanitized after each type of food is prepared to avoid any chance of cross-contamination.
What is Kosher Compliance Certification?
Kosher certification is provided by a third-party certifying Jewish agency.
A representative of the certifying agency visits the applicant's production facilities and thoroughly inspects every aspect of the operation, from the sourcing of foods and materials all the way through to the end of the production process.
Depending upon the product, food may be prepared and manufactured under rabbinical supervision to ensure that the finished product is compliant with kosher laws.
Aren't kosher foods only for individuals of Jewish ethnicity and/or faith?
While kosher foods are a must for individuals of Jewish faith who "keep kosher", for others kosher foods are simply pure foods produced using highly sanitary methods. In Hebrew the word kashrut means "fit" or "proper."
Kosher foods are prepared in a similar sanitary fashion to Halal foods eaten by Muslims, although there are religious differences. "Halal" means permissible or allowed in Arabic. Many Muslims will consume kosher foods as an alternative or surrogate for Halal, with the notable exception of kosher foods prepared with alcohol.
Paramount Quality Certification is not accredited from Kosher Board to provide Kosher certification. PQC only provides the Kosher compliance certification which can be seen only on company website.
What does the kosher certification process for NOW products entail?
Our manufacturing facilities and equipment are inspected by a rabbi from the certifying agency. Most of our kosher dietary supplement products are certified through Triangle K (trianglek.org), while most of our foods are certified through the Chicago Rabbinical Council (cRc).
Each NOW product that is kosher certified is reviewed and inspected by a rabbi for conformance to kosher guidelines. All ingredients are also examined for conformance to kosher guidelines.
Because we operate more than one manufacturing facility, and our facilities are in different regions, our kosher products are audited by more than one certifier. This means that NOW kosher-certified products may bear different certification logos depending on where they were manufactured and the agency that certifies them.
Why aren't all NOW food products kosher certified?
Because of strict kosher guidelines, some products and ingredients are automatically ineligible, such as glucosamine, when it is derived from shellfish.
Some products and ingredients lack the required documentation and traceability.
Kosher certification can apply to other products, such as supplements and we are actively pursuing kosher certification for more supplements.
What is GOTS Compliance?
The Global Organic Textile Standard (GOTS) is the worldwide leading textile processing standard for organic fibres, including ecological and social criteria, backed up by independent certification of the entire textile supply chain.
Version 5.0 was published on 1st of March 2017, 3 years after the Version 4.0 was introduced and 12 years after the launch of the 1st Version. The high ecological and social requirements as well as worldwide practicability and verifiability were considered in the revision work, in order to achieve a reliable and transparent set of criteria.
The information in this section provides an overview of the content and basic requirements of the standard. It does not reflect all criteria of the standard and can therefore not be used for any official purpose.
Paramount Quality Certification is not accredited from Global Organic Textile Standard to provide GOTS certification. PQC only provides the compliance certification which can be seen only on company website.
AIM:
The aim of the standard is to define world-wide recognized requirements that ensure organic status of textiles, from harvesting of the raw materials, through environmentally and socially responsible manufacturing up to labelling in order to provide a credible assurance to the end consumer.
Textile processors and manufacturers are enabled to export their organic fabrics and garments with one certification accepted in all major markets.
Experienced
Trade Mark Registration
What is a trademark?
A trademark is a sign capable of distinguishing the goods or services of one enterprise from those of other enterprises. Trademarks are protected by intellectual property rights.
As per the Indian Trademark Act, the products and services of a business has been classified into 45 classes.
Class 1-34 for manufacturing/trading business.
Class 35-45 for service providers.
The trademark/brand names can be protected as (Comprehensive Protection)
Word Mark (E.g., NIKE)
Device Mark (E.g., NIKE with the Swoosh Logo)
Both Word Mark and Device Mark
Registration of a trademark has a validity of 10 years from the date of filing and the same shall be renewed every 10 years.
Trademark Registration Process -
STAGE 1 – Trademark Search to identify if any identical/phonetically similar trademarks.
STAGE 2 – Trademark Application will be filed before the Indian Trademark office.
STAGE 3 – Examination of Trademark and reply to examination report if objected.
STAGE 4 – Show Cause Hearing by Indian Trademark Office to decide whether the trademark is eligible for registration.
STAGE 5 – Publication of Trademark in the Indian Trademark Journal to invite any third - party objection from the public.
STAGE 6 – Registration of Trademark in case if there was no opposition from any third party.
Required documents -
Trademark Checklist
soft copy of the Logo (JPG)
Invoice Bills (if required)
Timeline for Trademark registration: 12 to 18 months (This time period is only applicable if provided brand name is really unique).
Food License
FSSAI LICENSE
FSSAI License Registration
FSSAI Stands for "Food Safety and Standard Authority of India. FSSAI is an Independent organization under the Ministry of Health. FSSAI Registration is mandatory for every individuals or entity that is eligible for an FSSAI food safety Registration or License. Maintaining the food quality levels in order to ensure safety and providing satisfaction to every consumer is the aim of every Food Business Operator. Food safety and standards authority of India (FSSAI Registration) plays an important role in formulating the controlling procedures.
Basic FSSAI Registration
The Food Standards and Safety Authority of India (FSSAI) is the supreme authority which is responsible for regulating and supervising the food safety. So it is mandatory to take FSSAI Basic Registration as per the law. Here we discuss about basic registration, Small businesses or startups having annual turnover below Rs.12 lakhs can apply for basic FSSAI Food safety registration. As operations scale up and turnover reaches Rs. 12 lakh bar, the basic registration will need to be upgraded to state license. As the name said it is very basic registration so it won't be enough for large business firm.
The Food Standards and Safety Authority of India (FSSAI) is the supreme authority which is responsible for regulating and supervising the food safety. So it is mandatory to take FSSAI Food safety License Registration as per the law. Here we discuss about FSSAI state license. Businesses having annual turnover between Rs.12 lakhs to 20 crore can apply for FSSAI state license. Food business operators like small to medium-sized manufacturers, storage units, Transporters, Retailers, Restaurants Marketers, distributors etc. are however required to obtain the FSSAI State License Registration.
FSSAI License is mandatory for anyone who intends to do food business. This not only involves preparing food but everyone who handles food at various stages before it ultimately reaches the customer like raw materials, manufacturing, processing, Restaurants packing and the distribution as well as the agencies who have authority to sell them.
Our expert professionals having specialized knowledge in food safety license procedure make the procedure flexible to our valuable clients. Team PMC guarantee that you can experience professional approach from our staffs that make everything hassle free.
The Food Standards and Safety Authority of India (FSSAI) is the supreme authority which is responsible for regulating and supervising the food safety. So it is mandatory to take FSSAI Food safety License as per the law. Here we discuss about FSSAI central license.
Businesses having annual turnover above 20 crore can apply for FSSAI central license. Eligible food Business Operators like Importers, Manufacturers, operators in central government, Railways, airports, seaports, etc. need to take a Central FSSAI license from Food Standards and Safety Authority of India.
Our expert professionals having specialized knowledge in food safety license procedure make the procedure flexible to our valuable clients. Team PMC guarantee that you can experience professional approach from our staffs that make everything hassle free.
Inspection & Testing
Products Testing
NABL Lab Testing Services
We offer the testing services that includes various products testing and other threat for commercial and domestic use products. 
Product testing seeks to ensure that consumers can understand what products will do for them and which products are the best value. Product testing is a strategy to increase consumer protection by checking the claims made during marketing strategies such as advertising, which by their nature are in the interest of the entity distributing the service and not necessarily in the interest of the consumer. The advent of product testing was the beginning of the modern consumer movement.
We Offer NABL & BIS Testing & NABCB Auditing Services
Udyam Registration
MSME Registration
Ministry of Micro, Small & Medium Enterprises
The new notification issued by the Indian Government says that from July 01, 2020, an MSME (Micro Small and Medium Enterprises) will be known as Udyam, and the enrolment or the registration process will be known Udyam Registration.
Udyam is a New Enterprise Registration Declared by the Ministry of MSME for Businesses


As per the Government of India MSME notification, there will be no fees or application costs for the filling of Udyam Registration. Only Aadhaar number, GST, PAN (Self-declaration) shall be required for Udyam Registration.
Make an Appointment
for any inquiry